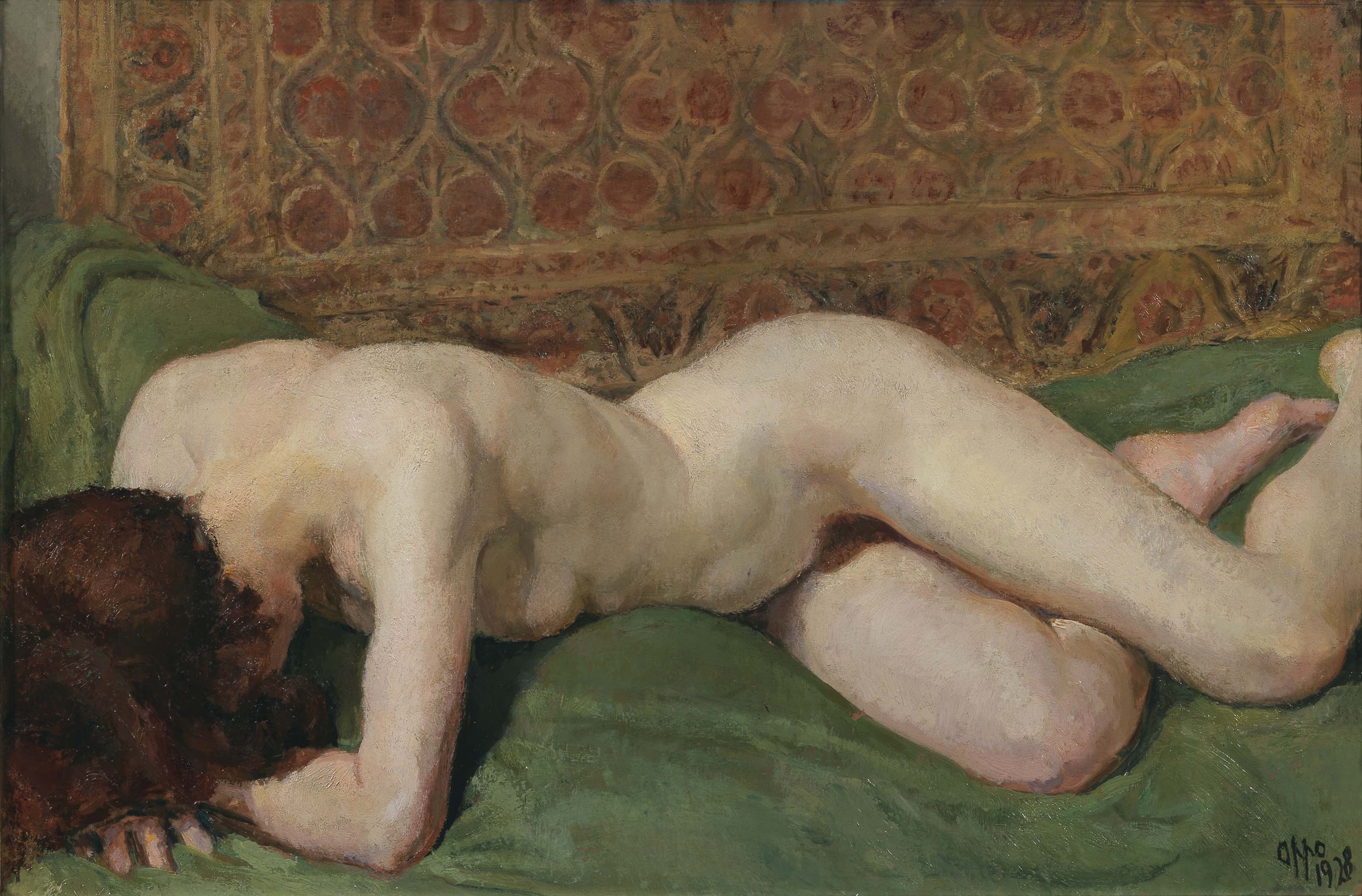 Cipriano Efisio OPPO
(Rome 1891 – 1962)
Nude, 1928
Oil on canvas
cm. 50 x 76
Signed and dated lower right: Oppo 1928
Description
Cipriano Efisio Oppo attended the Accademia di Belle Arti in Rome, but he was especially trained in the Romain Secessions he participated in from 1913. Some drawings dating to his first artistic period were issued in newspapers and magazines such as "L'idea Nazionale" and "Tribuna", for which he wrote also several critical essays. He developed an interest for politics, becoming one of the greatest Fascism cultural representatives, obtaining a series of organisational charges to prepare some of the principal artistic events of the time; he was appointed first secretary-general of the Quadriennale of Rome. Moreover he was part of the "Valori Plastici" group and "Novecento Italiano".
Oppo had a great attention to an eager research of novelties from his training years, showing many interests in Divisionism, just emerging Futurism, Fauvism, Expressionism and chromatic experimentations.
His first important works dates to 1912-1914, whereas the previous period was preparatory. Matisse and Van Doughen are certainly the main reference in his painting, at least untill 1916.
His long inactivity, due to the serious injuries he suffered in the front, was fundamental to the changes that brought him to his most typical style between 1916 and 1920: his painting became more harmonious, with a sense of movement prevailing over the composition.
His first works are characterized by harsh and sharp colours, with a clear Matisse's influence, where composition and volumes prevail. This painting, Nude, dating to 1928, is marked by a balanced use of warm tones, influenced by Fauvism, even if the brush-stroke is rougher and more dynamic, influenced by european Expressionism.