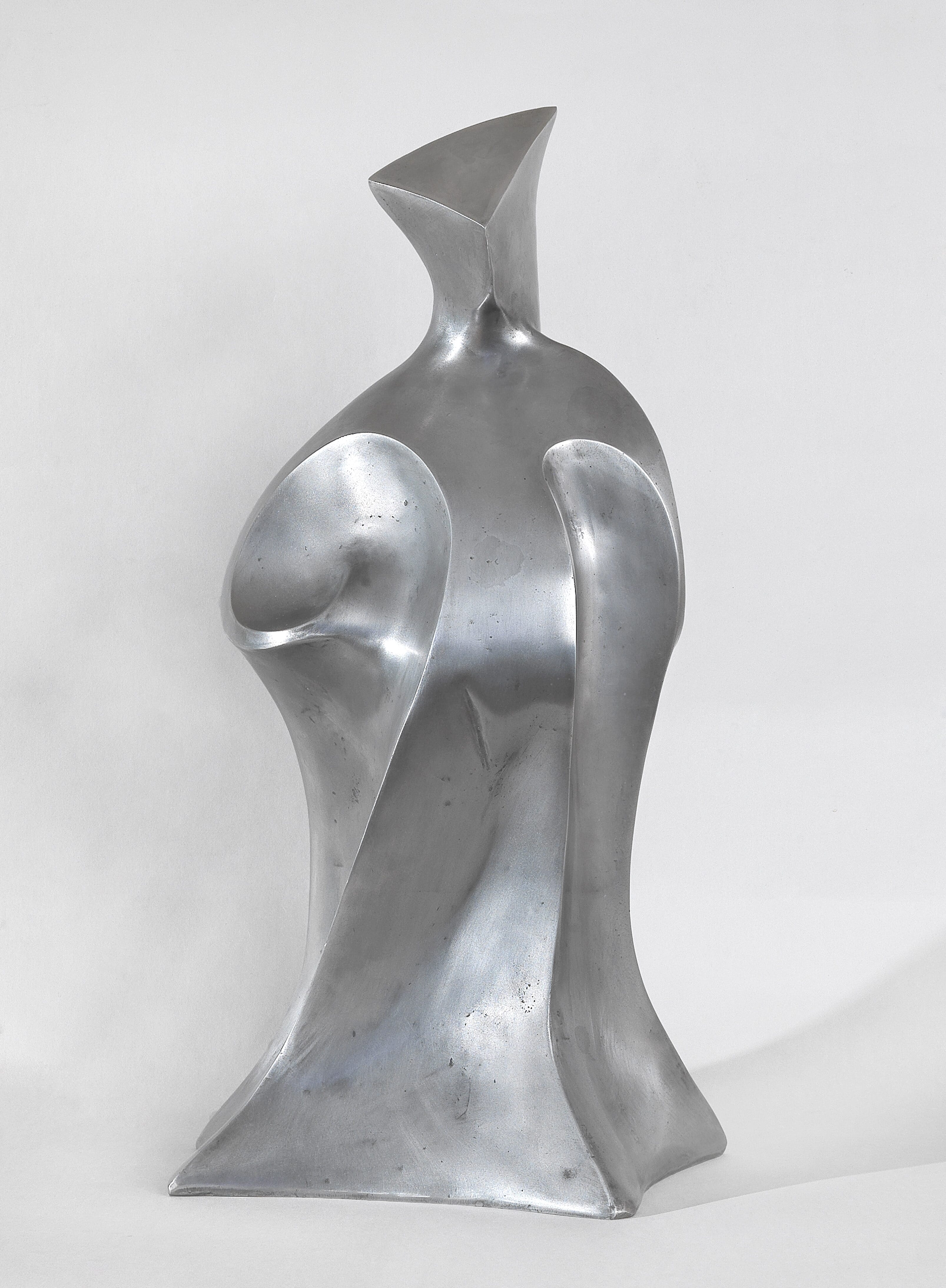 THAYAHT (Ernesto Michahelles)
(Florence 1893 – Pietrasanta 1959)
Bautta, 1929
Aluminium, h. cm 51
Signed and dated lower: Thayaht 1929
Provenance:
Ernesto Michaelles' heirs; Florence, Private Collection
Exhibited:
Monza, 1923;
Biennale di Venezia. Mostra Internazionale dell'Orafo, 1930;
Alluminio. Tra Futurismo e Contemporaneità, un percorso nella scultura italiana sul filo della materia, Il Cassero, Spazio espositivo Ernesto Galeffi, 2013, pag 34.
Description
With Bautta, Thayaht accomplishes an elegant synthesis of lines and volume, the same fusion existing in other works he realized in those years, such as the Violinist, where the essential form naturally drives to subject idealization.
The Tuscan artist was used to make several versions of his sculptures, often varying materials and dimensions, therefore there are different models of Bautta: one in brass of small dimensions dating 1920, another one in plaster covered with copper of small dimensions and dating 1920, two in white marble of bigger dimensions (h. cm. 51), the first one made in 1927 and the second one in 1928. The work here exhibited is the only one known made of aluminum.
All the sculptures of the early twenties are of small dimensions, a choice probably due to the kind of activities to which Thayaht was committing himself in those years: mainly fashion and furnishing - reason why his works were seen as furniture. Whereas in the late twenties, when Thayaht approached futurism, he planned his works as real sculptures.