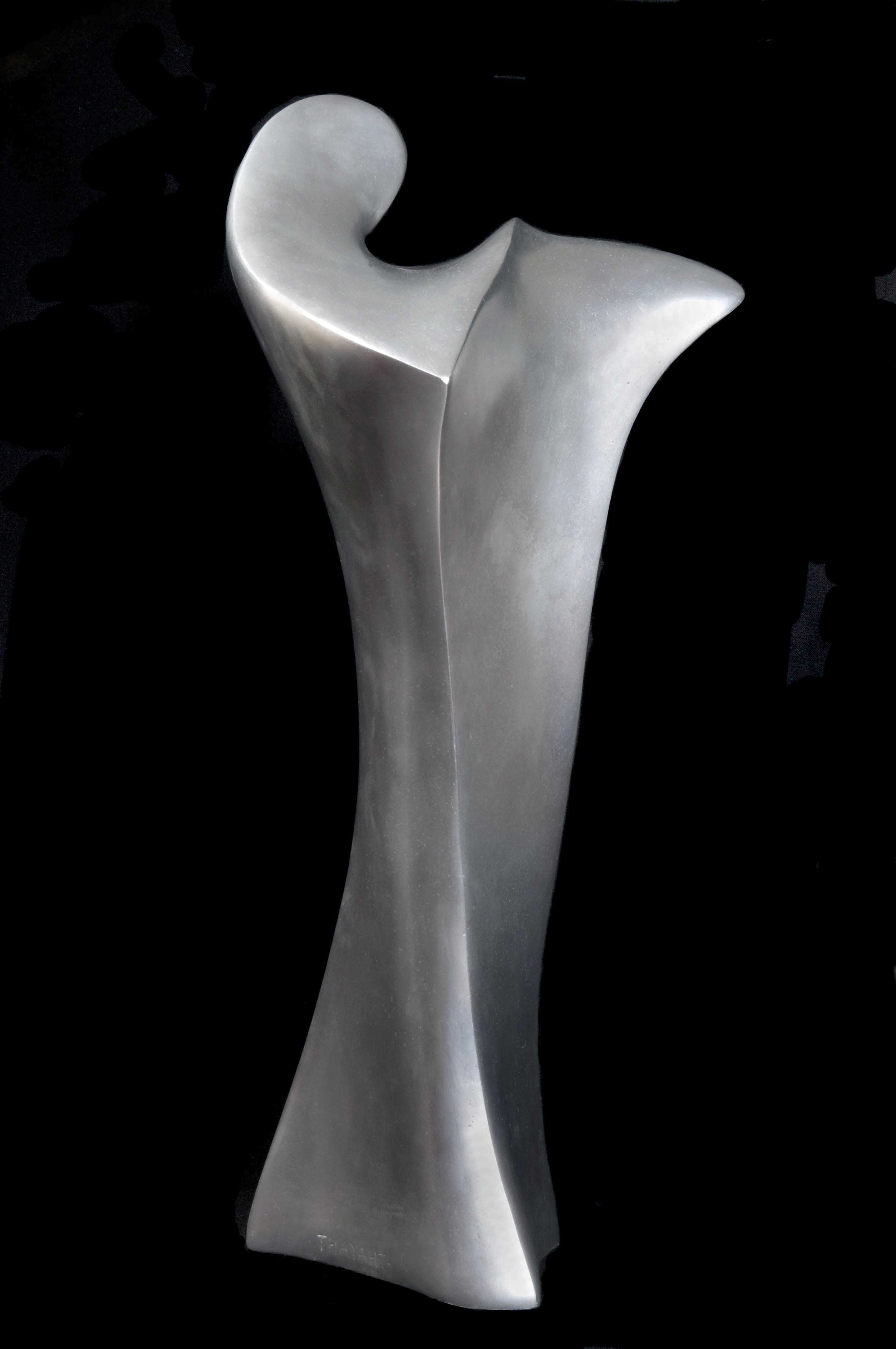 THAYAHT (Ernesto Michahelles)
(Florence 1893 – Pietrasanta 1959)
Violinist, 1927
Aluminium
H. cm 66
Signed on the edge of the base "THAYAHT"
Provenance:
Ermesto Michaelles' heirs; Florence, Private Collection
Exhibitions:
Milan, 1929, One-man exhibition, 1930; XVII Biennale Internazionale d'arte di Venezia, 1930; Florence 1931; Forte di Marmi, 2006; New York, 2007.
Bibliography:
XVII Esposizione Biennale, 1930, p.147; Futurist Exhibition, 1931; Maraini and Marinetti, 1932, p.18; De Guttry, Maino and Quesada, 1985, p.283; Panzetta, 2006, p.50-51
Description
The Tuscan artist Thayaht succeeded in creating an image of an absolute abstract Violinist, mainly thanks to plastic synthesis.
The work was made of different materials and the first known versions are of small dimensions, in painted plaster, dating 1921[1]. Some years later, in 1927, the Violinist was also made of bigger dimensions, and there are three known versions: one in plaster (certainly a model of following fusions in aluminum), another version in stone (unique example) dating 1927[2] and a third version in aluminum lacquered in blue[3]. In the end, there are other four works in aluminum, not lacquered in blue: they belong to private collections. All the metal sculptures are the same size, whereas the plaster and stone models are slightly higher (cm. 69).
As pointed out by Panzetta[4], one model in not lacquered aluminium appears in an old photograph published in the recent catalogue of Rovereto's exhibition[5], proposing Thayaht's exhibition in the early thirties.
This model is presumably one of the above-mentioned models in aluminium belonging to private collections.
Thanks to its elegant abstraction and complete inclusion in space, the Violinist is certainly one of the most expressive plastic works by Thayaht. As proved by the notable number of realized models (or, at least, of those that are so far known), that sculpture aroused a great interest among the public of those years.
---